Doctors & Staff
Meet the experienced and friendly doctors and staff who make Eyes on Burdick a proud provider of vision care products and services in Minot.
Liza Stremick, O.D.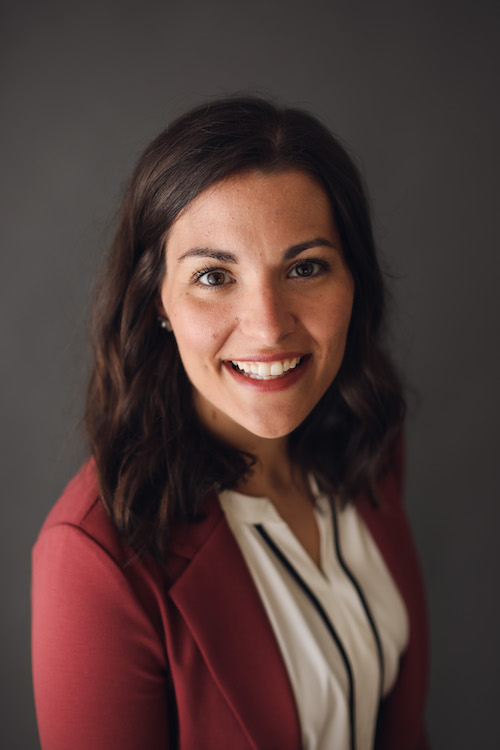 Dr. Liza Stremick grew up in Minot, North Dakota, and graduated from North Dakota State University with a degree in microbiology. She continued her studies at the Arizona College of Optometry at Midwestern University in Glendale, Arizona. As a student, Dr. Stremick attained numerous academic and professional achievements. These included receiving the VSP/AOF Practice Excellence Scholarship and becoming a student fellow of the American Academy of Optometry. She was at the top of her class and a member of the esteemed Beta Sigma Kappa Honor Society. Her most recent professional achievement was being chosen to present her research on prism effects on balance in brain injury patients at this year's COVD meeting. After graduating with her Doctorate of Optometry, Dr. Stremick went on to complete a residency in Pediatrics, Vision Therapy and Neuro-Optometric Rehabilitation in Louisville, Kentucky.
With her residency training complete, Dr. Stremick is excited to move back to her hometown of Minot to open her own practice. She looks forward to providing exceptional care in all areas of optometry with a focus in pediatric eye care, vision therapy and neuro-optometric rehabilitation. Dr. Stremick enjoys being involved within the optometric community and is an active member of the North Dakota Optometric Association (NDOA), College of Optometrists in Vision Development (COVD), and the Neuro-Optometric Rehabilitation Association (NORA).
Video audio transcription:
I'm Liza Stremick, I am the eye doctor at Eyes On Burdick. I was born and raised in Minot, completed my undergrad at NDSU and then went on to get my doctorate in optometry down in Arizona. I decided to go to school to be an eye doctor because I got glasses at a young age and I loved going to the eye doctor, I loved getting new glasses.
So, started optometry school and that's when I really became passionate about vision therapy and helping people reach their maximum potential visually. So, led me to a residency and led me back home. Eye exams are really important because we think that is the classic one, too, get the best glasses prescription, which is important for your day to day life but there are a lot of other things that we look at.
So we make sure that your eyes are nice and healthy, look for any signs of Glaucoma, Macular Degeneration, Dry Eye, but also some certain systemic conditions can show up in your eyes.
So early signs of diabetes, high blood pressure, even cancer so it's important to have that yearly eye exam and just make sure your eyes are healthy, as well as getting that glasses prescription updated.
Now I'm excited to be back in Minot, my hometown, opening Eyes On Burdick and offering these specialties in the area.
[Image: A video of brunette female sitting in an office setting talking to the camera]